Rig it right, Animate it fast!
The most advanced modular rig-builder for Maya.
Get your copy of Mansur-Rig today.


Mansur-Rig is an advanced modular rig builder for Maya, based on a dedicated C++ node library written to allow easy rig setups.
A One-Stop-Shop for all of your Rigging needs!
Advanced build-modules
Mansur-Rig comes with an extensive library of rig modules. Now, creating the industry standard puppet control is as easy as a few clicks.

Additive Build Modules
Combine any build-modules to create any setup. You have the freedom to create the setup that fits your asset best.

It goes both ways!
First of its kind, Mansur-Rig can construct a rig from guide objects as well as deconstruct a rig back to the guide objects. Iterate your rigs like never before.

Custom Solvers Library
Mansur-Rig comes with a fully custom rigging solvers library. The solvers library will not only make the rigging process easy, it will highly increase performance in animation.
The 'Layered-Modules' approach
Any build-module can be as simple or as complex to best fit your needs. Start with the default settings of a build-module, and add or remove control layers as you iterate.
Rigging & Animation Tool-Sets
Customizable Animation Picker, Version Manager, Log-Viewer, and Definition UI-Creator are just a few of the additional tools that are included to support Rigging & Animation.
Take a look at our latest videos to see how Mansur-Rig can improve your workflow.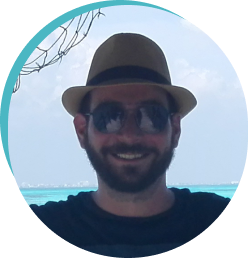 My name is Assaf, I'm a Rigger & Developer focusing on 3D Animation. I got into 3D by chance, and I've been grateful ever since; When I started learning 3D I had no clue what rigging was, but once I was exposed to it, I knew it was what I wanted to focus on.

Since my studies, I have had experience working in Film, TV, Games and Commercials which have all led me to this development project that I am proud to call my own, I hope you enjoy it as much as I do.
"After using it in numerous projects and productions, Mansur-Rig has become my go-to rig builder. Its completeness changed my view of rig builders, it has everything a rigger might need built-in and probably way more. Using it, I was able to produce quality rigs for my clients and animators faster than ever before and with features that I'd never have been able to implement on tight deadlines otherwise."
"I worked with Mansur-Rig on a high-end game development and cinematic project. Mansur-Rig provided animators with a fast, responsive and detailed rig which was amazing to use. The controls were very intuitive which let my animation team focus on storytelling without the technical hurdles. I am looking forward to the next time we implement Mansur-Rig on our next project."
"Mansur-Rig is the catalyst of engineering and artistry. It is an all around one stop rigging solution which removes the clutter and complexity of a usual rigging framework and yet offers a very powerful suits of tools to get the job done."
"I'm super impressed with this tool. I've been using Mansur-Rig for several projects and I couldn't be happier! It's super flexible, easy to use, and has one of the most robust and fun facial rig systems ever. As an animator, I love this tool- following the amazing tutorials by Mansur-Rig you can get a super-advanced rig for your animation test. And as a small company, this tool is the perfect solution to add to the rigging pipeline. Congratulations to everyone involved in this tool and I can't wait to see the future of this product! "
"We chose Mansur-Rig for our project Kept Woman. We were super happy with it because this system has a very successful combination of versatility and performance. There are tons of customization options under the hood, it's very robust, while still keeping the rig fairly fast in terms of responsiveness and playback, which is very important to animators. The face rig has many options and we could explore different setups quickly before concluding what worked best for our character. There's a very fast turnaround from defining what we need in the rig and seeing the results. We definitely recommend this system."
"We had the chance to work with Mansur-Rig on a few animation projects for high-end games. Mansur-Rig has proven to be very stable and reliable. We needed a rig-builder that can allow us to use game-engines for rendering, as well as incorporate Motion-Capture data- Mansur-Rig supported these workflows fully and easily. The rigs were very intuitive to animate, and even though they included many features we don't normally see in game-engine supported rigs, they were performing faster then most. I highly recommend it, and can't wait to use it again."
"As an animator, I'm always looking for quality rigs to work with. It's so rare to find a rig that has the versatility and speed that Mansur-Rig has. The rig is very flexible and intuitive. The facial system is extremely accurate and detailed, yet it still responds in real-time. I highly recommend this system and I'm eagerly waiting to work with more rigs built with Mansur-Rig."